Guide to Finding a Legit Matlab Assignment Expert Service
May 18, 2023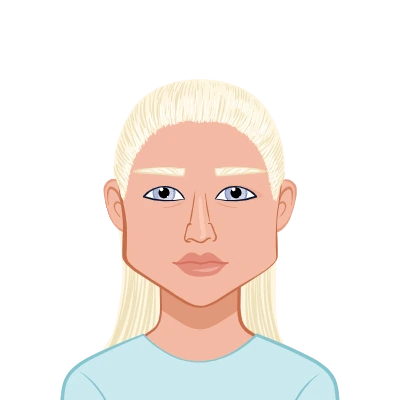 Aidan Griffiths
United States of America
MATLAB
Aidan Griffiths, a Matlab expert with 8 years of experience, holds a Master's degree in Computer Science from the University of Texas. He specializes in advanced algorithms and numerical computing, offering valuable insights and guidance to help readers excel in Matlab assignments.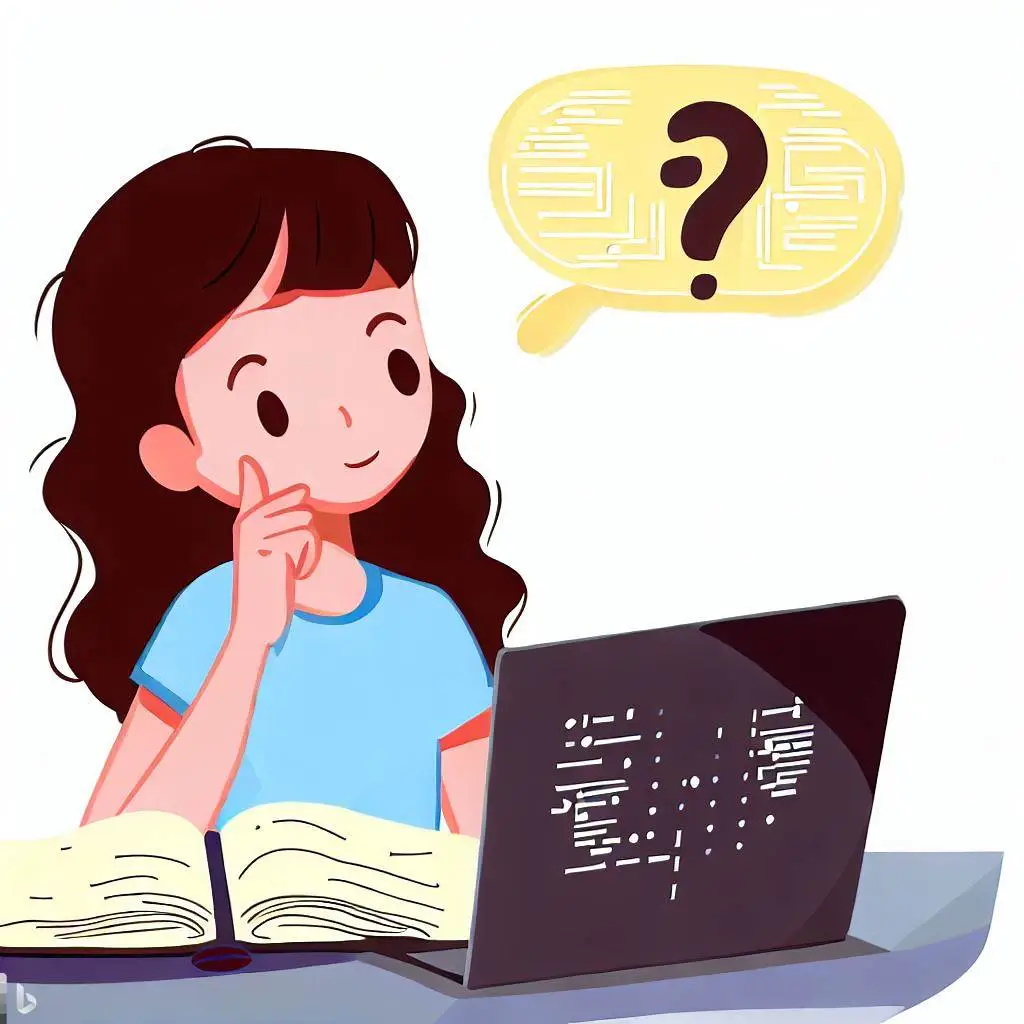 It is now essential to find a reliable and trustworthy service provider due to the rising demand for Matlab assignment help. But it can be very difficult to tell the difference between honest and dishonest Matlab assignment experts.
As there is a greater demand for Matlab assignment help, there are more companies providing support in this area. But not all of them operate with sincere motives. With so many options available, it becomes crucial to use caution and discernment to guarantee the best result.
Prioritizing dependability and authenticity is crucial when looking for Matlab assignment help. This entails doing extensive research and carefully vetting potential service providers. Begin by examining their website, evaluating the quality of information presented, and assessing the professionalism reflected in their online presence. Genuine service providers will demonstrate their knowledge and experience while providing open and detailed information about their offerings. This blog post will walk you through a series of steps to help you assess the legitimacy of a Matlab assignment expert's service in order to make sure you get high-quality help and avoid scams.
These precautions and due diligence can help you find a reputable and trustworthy Matlab assignment help provider. Putting authenticity and dependability first will guarantee a positive experience and enable you to confidently meet your academic objectives.
Conduct Thorough Research:

Spending enough time conducting in-depth research is essential when thinking about using a Matlab assignment experts service. Take the initiative to look for online testimonials, reviews, and ratings on fair review forums or platforms. These sincere evaluations from previous customers can provide priceless information about the service provider's reliability and dependability. You can make an informed choice and ensure that you hire a reputable and reliable service for your Matlab assignments by giving priority to this initial investigation.

Verify the Website and Contact Information:

It is crucial to look for a website that exudes professionalism and has a well-considered design when looking for a trustworthy Matlab assignment service. The company's physical address, contact details, and employee biographies should all be included in the website's concise and detailed information about the business. To ensure prompt and productive communication with the service provider, it is essential to confirm the accuracy and responsiveness of the provided contact details, such as phone numbers and email addresses. Clear and easily accessible information is prioritized by a reliable Matlab assignment service, increasing the overall credibility of their services.

Evaluate the Expertise and Qualifications of the Experts:

Reputable companies that provide Matlab assignment help rely on a group of exceptionally talented specialists who are familiar with Matlab and its related fields. It is essential to carefully review a service provider's website and delve into the team members' profiles when making your decision. Pay close attention to their extensive experience, educational background, and any relevant certifications or degrees that they may hold. Trustworthy services are renowned for showcasing the credentials and successes of their experts in an effort to establish their credibility in the industry. You can make sure you are using the services of true Matlab assignment experts by carefully evaluating these factors.

Assess the Range of Services Offered:

Reputable Matlab assignment services go above and beyond simply offering assignment assistance. Numerous services are available from them, such as project support, code debugging, tutoring, and consultation. An organization with such a broad range of offerings is likely well-established and knowledgeable in its industry. In addition to helping with assignments, these professionals offer professional consultation, project guidance and support, assistance with finding and fixing programming errors, and individualized tutoring sessions. This all-inclusive service strategy guarantees that professionals and students alike will receive knowledgeable assistance and direction in their Matlab endeavors.

Check for Plagiarism Policies:

Plagiarism in the academic setting has serious consequences. Selecting a reputable Matlab assignment service that prioritizes originality and provides a firm guarantee against plagiarism is essential to avoid such violations. Examine their website for thorough information on their policies and procedures for plagiarism detection. A trustworthy service will openly admit to using sophisticated tools for detecting plagiarism, underscoring their dedication to providing uniquely tailored solutions free from any kind of copying or imitating.

Consider Customer Support and Communication:

A reputable Matlab assignment writing service places a high priority on effective communication and top-notch customer service. To ensure accessibility and convenience, they must provide a range of communication options, such as email, phone, and live chat. The key characteristics that set a genuine service apart from competitors in the field include the capacity to respond to enquiries promptly, maintain clarity in communication, and exhibit transparency when handling client enquiries. These characteristics best describe a dependable Matlab assignment service committed to serving its clients.

Read Reviews and Testimonials from Independent Platforms:

Investigate independent review sites like Sitejabber and Trustpilot to learn more about a Matlab assignment expert's service's reputation and reliability. Users who have dealt directly with various service providers can post reviews and ratings on these platforms. Read both positive and negative reviews to gain a thorough understanding of the service's advantages and disadvantages. Pay attention to the elements mentioned in the reviews, such as professionalism, the caliber of the work, communication, and customer service.

Look for Guarantees and Refund Policies:

Reputable Matlab assignments help companies exude assurance in their ability to produce top-notch work. They frequently make explicit guarantees and guarantee timely delivery while also prioritizing confidentiality and customer satisfaction. Furthermore, reputable service providers uphold an open refund policy, ensuring that you have options if the delivered work falls short of your expectations. You can have confidence in their dedication to quality, which is supported by these guarantees and refund procedures, and you can relax knowing that you won't have to worry about your Matlab assignments turning out well.

Seek Recommendations from Trusted Sources:

It's helpful to connect with classmates, friends, or professors who have prior experience using these services when looking for Matlab assignment help. Their first-hand experiences and insightful recommendations can act as a solid benchmark for separating reputable service providers from potential con artists. By getting in touch with these people, you can benefit from their expertise and use their perceptions to guide your decisions, ensuring that you work with reliable and trustworthy sources for your Matlab assignments. This proactive approach not only increases your chances of obtaining trustworthy assistance but also assists you in avoiding fraudulent schemes.

Evaluate the Website's Content and Professionalism:

Finding a service that offers carefully crafted and error-free content on its website is essential when looking for a trustworthy Matlab assignment service. A lack of attention to detail, which might jeopardize their commitment to delivering high-quality work, may be indicated by any grammar or spelling mistakes. In order to assess the service's dedication to excellence, it is crucial to ensure that the website features content that is free of errors and has been expertly written.

Check for a Privacy Policy:

Services with a good reputation give the utmost priority to protecting client data and upholding confidentiality. Find a service provider that clearly states their dedication to privacy in a thorough privacy policy that is prominently displayed on their website. This policy should describe how the service provider handles and protects the personal and academic information that clients share. People can make educated decisions and have faith that their sensitive data will be handled with the utmost care and security by carefully reviewing and verifying the existence of a transparent privacy policy.

Assess the Revision Policy:

It is critical to take into account the revision policy of a reputable Matlab assignment experts service, which should be fair and open. A trustworthy service provider will readily make the necessary changes to the delivered work in order to meet your requirements and guarantee your satisfaction. This commitment to meeting your needs demonstrates their professionalism and willingness to go above and beyond. A legitimate Matlab assignment experts service establishes itself as a dependable partner in your academic success by giving priority to customer satisfaction through open communication and a flexible revision process.

Investigate the Company's Background:

Investigate a company's or service provider's history before cooperating with them. Do a thorough investigation of their founding, length of operation, and notable partnerships or affiliations. Reputable services frequently offer these essential details in order to show their credibility and build a strong reputation. You can learn a lot about the company's past and determine whether or not they are a reliable organization deserving of your consideration by conducting this investigation.

Consider Social Media Presence:

It is advisable to check the Matlab assignment service's active presence on various social media platforms to ensure its reliability. Authentic services typically keep active profiles on well-known websites like Facebook, Twitter, and LinkedIn. It's critical to evaluate their level of engagement with followers, the quality of the content they share, and how quickly they respond to customer questions or comments. By carefully examining these factors, you can determine the reliability and competence of the service provider, assisting you in making an informed choice when choosing a trustworthy Matlab assignment service.

Trust your Instincts:

In a variety of circumstances, your instincts can frequently provide insightful advice. It is crucial to trust your gut when you sense something is off or comes across red flags like improper behavior, exaggerated promises, or unexpectedly low costs. In such cases, it is sage to pay attention to your intuition and weigh your options. By following your gut, you'll be able to make wise decisions and protect yourself from harm. As a result, pay attention to the internal cues that warn you of potential problems and take the necessary action to investigate other options.
Conclusion:
In summary, navigating the world of Matlab assignment experts' services necessitates careful thought and in-depth research. Researching, confirming website and contact information, analyzing experts' credentials, analyzing services offered, assessing plagiarism policies, reviewing pricing and payment options, looking for guarantees and refund policies, considering customer support, analyzing pricing and payment options, reviewing pricing and payment options, looking for guarantees and refund policies, seeking recommendations, evaluating website professionalism, checking for privacy and revision policies, researching the company's history, and con
It's important to keep in mind that the ideal Matlab assignment help provider will value professionalism, knowledge, and integrity. You can receive excellent support, uphold your academic integrity, and succeed in your Matlab assignments by taking the time to evaluate their credibility.
Be wary of services that make exaggerated claims, offer implausibly low prices, or behave impolitely. Reputable services put the needs of the customer first, offer open lines of communication, respect your privacy, and offer trustworthy, original solutions.
Therefore, use these techniques the next time you require help with a Matlab assignment to make sure you collaborate with a reliable service provider who will support your academic success.